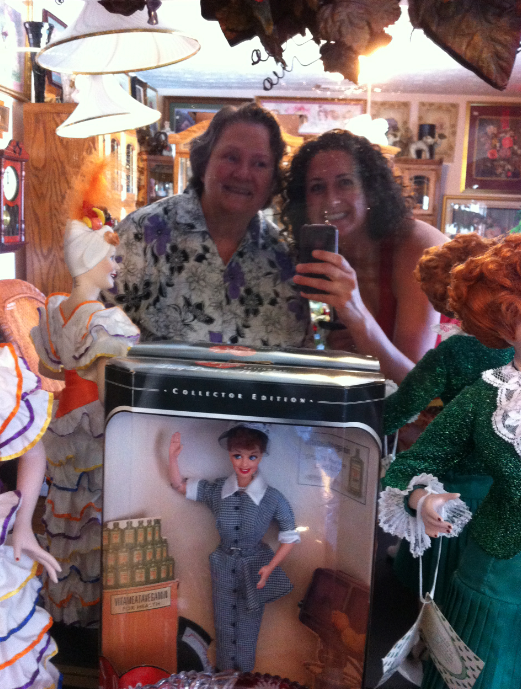 My Mema is by far the thriftiest gal I know. Her eye is impeccable and she can find a treasure (at a bargain price) in a sea of junk. Last week we got to have a thrift day and it was a blast!
Naturally I tried on faux fur coats in 100 degree weather,
We visited my first estate sale where I saw this sweet little piece and bought several books there for .25 each!
 When I got home I set to work with my days finds... I took an x-acto knife to poetry books and classics and started stapling them on the bare wall in my new studio.
Before
And after! I LOVE IT! A grand total of $2.50 + whole lot of staples.
Inexpensive, temporary (we're renting) and completely satisfying!
I went back through with a couple different shades of purple map colors and highlighted, circled, drew arrows and made notations on some of the lines I love.
Thank you, Mema for a wonderful day! I had a blast and my studio is coming right along! XO Lacy